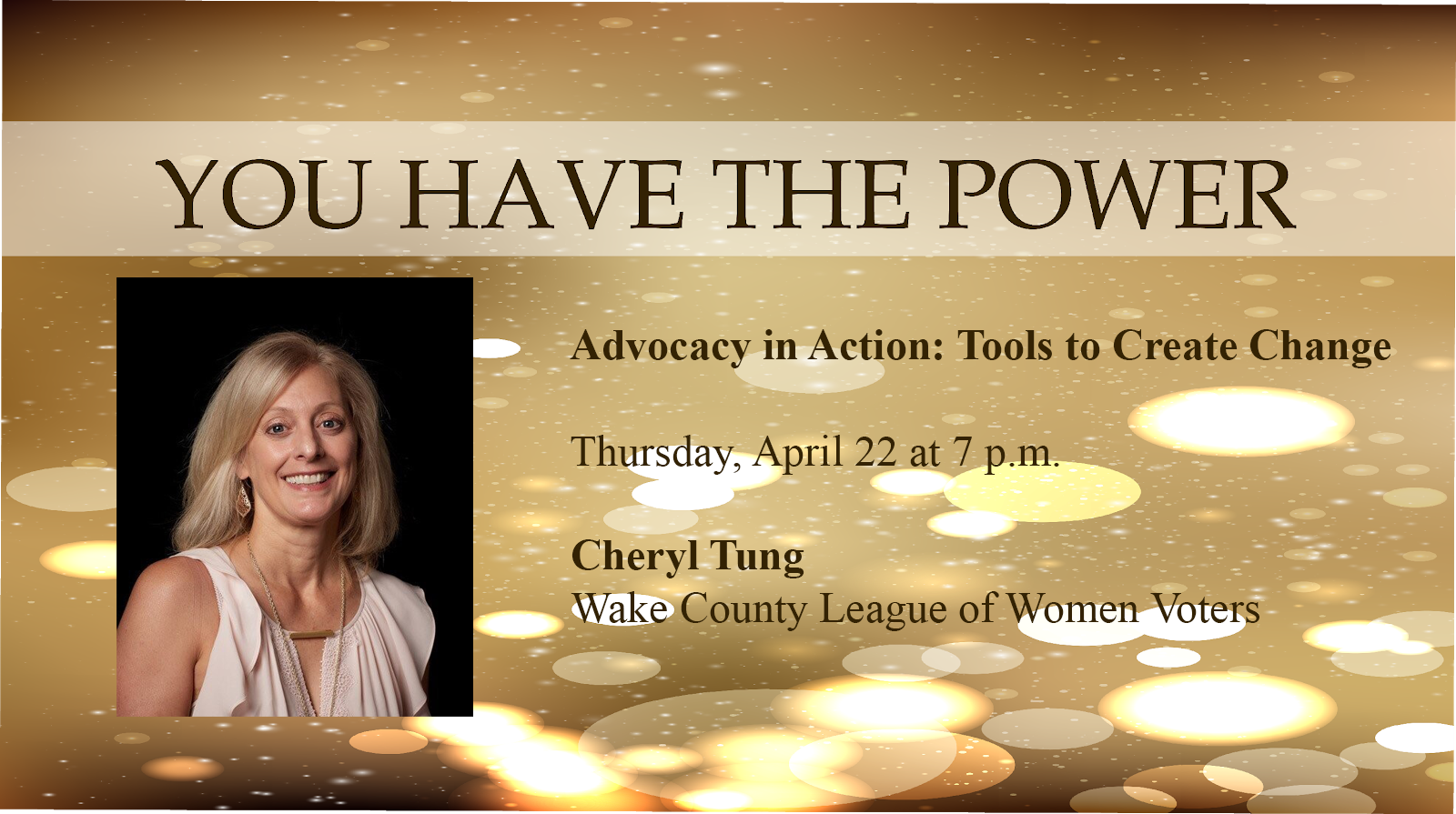 Thursday, April 22 at 7 p.m.
AAUW of North Carolina invites you to attend "Advocacy in Action: Tools to Create Change" with Cheryl Tung of Wake County League of Women Voters. This is the seventh program of our new virtual series, You Have the Power.
Cheryl Tung will be presenting on why it's important as an AAUW member to be an advocate for change in public policies through our national, state and local governments. She will offer Advocacy Tools that will help each of us feel more comfortable and confident in being an advocate and therefore a more active participant in AAUW's mission of advancing gender equity for women and girls.
Cheryl Tung Biography:
Cheryl Tung serves as Advocacy Chair and Development Director for the League of Women Voters of Wake County. In her roles, she is responsible for creating advocacy strategies for the League's issues committees as well as raising funds for the League through its annual Women's Equality Day event. Cheryl also works part-time as an Independent Personal Stylist for J.Hilburn, a men's custom clothing company.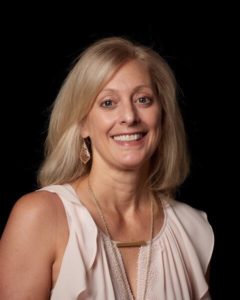 Cheryl holds a BS in Finance from The Ohio State University and previously worked in the banking industry, both in marketing and managing portfolios for high wealth individuals and small businesses. She has served on the Board of Directors for the American Heart Association Golden Triangle branch (CA) as well as President of her neighborhood HOA. Cheryl also previously worked for a political fundraising company in San Diego, where she assisted in event planning for national, state and local campaigns.
To submit questions that can be answered by the speaker during the Q&A period of the program, contact Pat Ashe at program@aauwnc.org.
Register
Series Overview