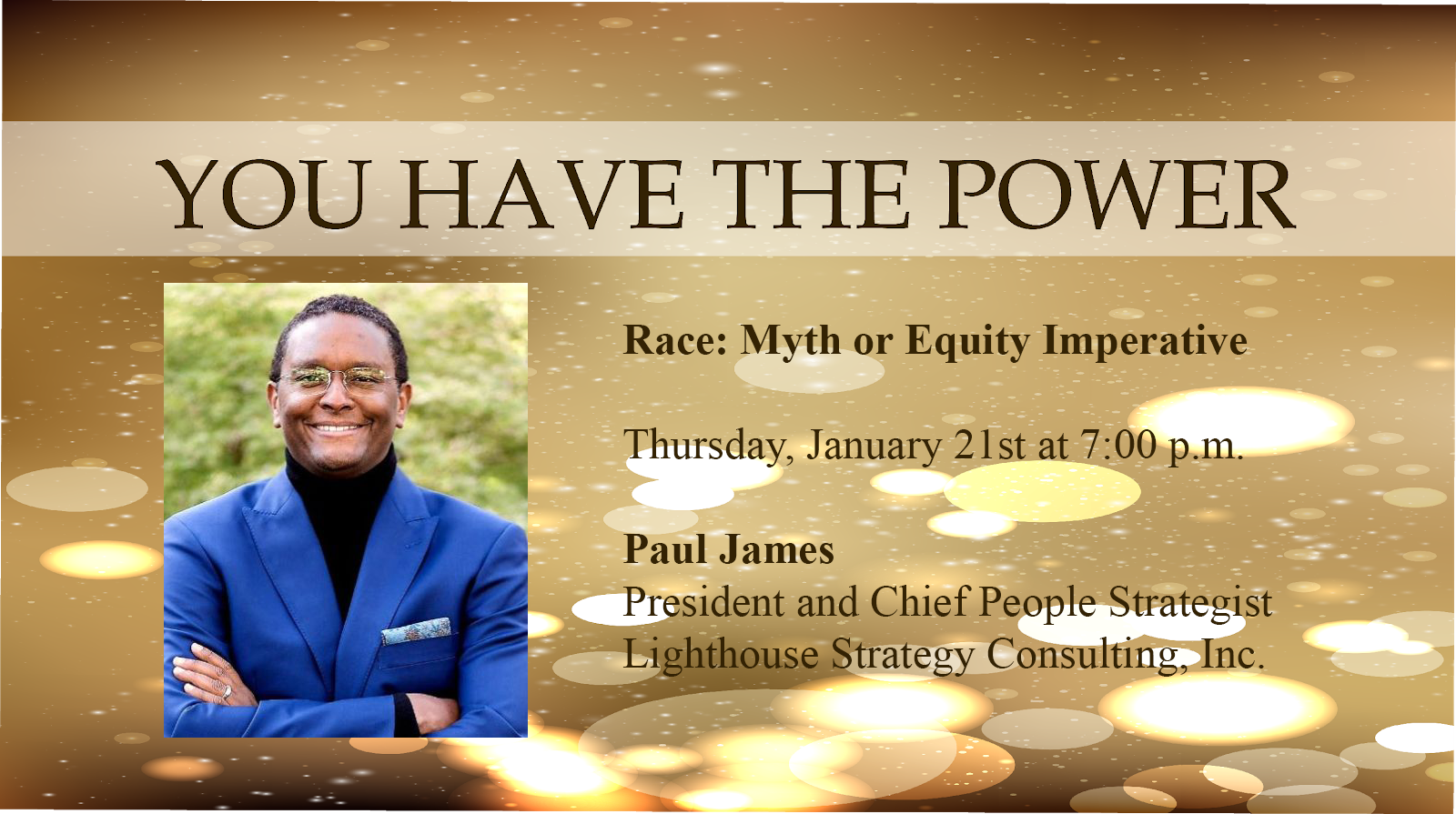 Thursday, January 21 at 7 p.m.
AAUW of North Carolina invites you to attend "Race: Myth or Equity Imperative" with Paul James, President and Chief People Strategist of Lighthouse Strategy Consulting, Inc. This is the fifth program of our new virtual series, You Have the Power.
This session will explore race and diversity in the context of the series theme: "You Have the Power". Using relevant cultural information and authentic dialogue about race and diversity our facilitator, Paul James, will offer ways to change (or impact) thinking and actions in today's intercultural world. This may translate into positively affecting our own lives — and the lives of people in our communities, and beyond. The 60-minute session will be partly research-driven, including questions and answers.
Paul James Biography:
Paul James has spent 25 years in higher education and health care serving in various executive roles. He holds a Bachelor of Arts degree in Ethnic Studies from Wichita State University; a Master's degree in Higher Education and Counseling from Oregon State University; and a community commitment Rite-of-Passage certificate from the Iqraa African American Books and Gifts.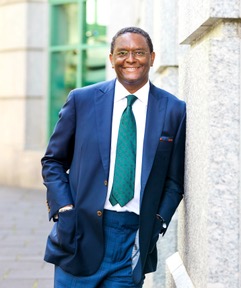 James has worked in public, private and in health care settings—in student affairs, academic affairs and president's offices with titles such as Director, Assistant Vice President, and Chief Diversity Officer.
He is widely considered to be a global expert in three fundamental areas: Human Resources and Development, Diversity Management and Intercultural Awareness, and Executive Coaching.
James has consulted widely and believes in an intimate approach that fosters trust, speaking truth to power, encourages empathy and compassion, and promotes active listening. Whether educational, health care or corporate settings, Paul James is a highly sought-after consultant and trusted advisor, nationwide.
For more information about Paul and Lighthouse Strategy Consulting, check out his website!
For questions about the program, contact Pat Ashe at program@aauwnc.org. 
Register
Series Overview