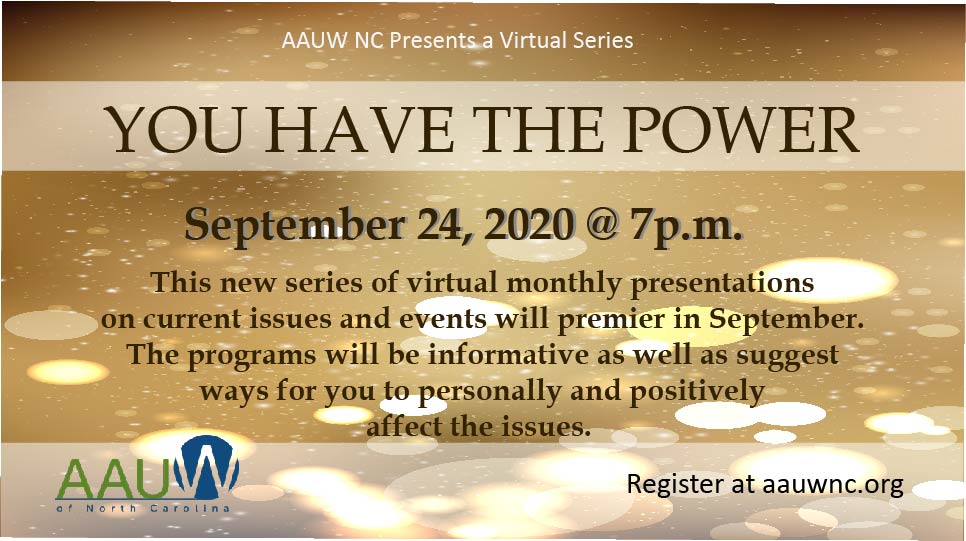 September 24, 2020 at 7 pm
This one-hour program will be interactive between the two speakers, focusing on what is Title IX, how it relates to "advancing gender equity for women and girls", and why it's in the news today.
The Co-Presenters are from Western Carolina University:
Ivy Gibson, WCU Title IX Coordinator, oversees the University's centralized response to and compliance with Title IX. She also serves the University as Associate General Counsel and Chief Compliance Officer. She came from Mission Health where she was a senior strategic business partner in human resources at Mission Health in Asheville. Prior to that, Gibson served as a staff attorney with the Federal Energy Regulatory Commission in Washington, D.C. She advised the Commission on various legal and regulatory issues, including gender-based discrimination and sexual harassment.
Stacey Miller is the Associate Athletic Director for Student Services and Senior Woman Administrator. In this position, Miller oversees the department's academic support, athletic performance, athletic training and NCAA compliance units; while working directly with Title IX compliance and serving on the University's Sexual Violence Prevention Council.
They will be discussing and answering your questions about Title IX.  Please submit your questions by September 17 to Pat Ashe, program@aauwnc.org
Ask a Question
Series Overview