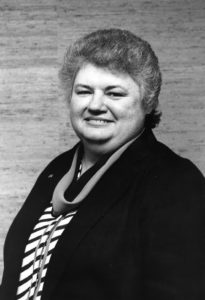 We are so pleased to announce that the Ann Chipley endowment, started in 1996, reached stipend producing level ($100,000*) in December of 2016. Next fall scholars will receive American Fellowships funded in part by contributions in Ann's name.
There will be a celebration of Ann's contribution to AAUW and her work for women at the AAUW NC 2017 Annual Meeting in Greensboro on April 1, 2017.
If you'd like to join us for that, here is the
and note that if you select the guest registration "Sat am workshop" you will not be charged the registration fee, and you are welcome to attend the workshop on Reproductive Justice, too.
Learn more
*As of Feb. 28, 2017, the total raised was $106,784.71.