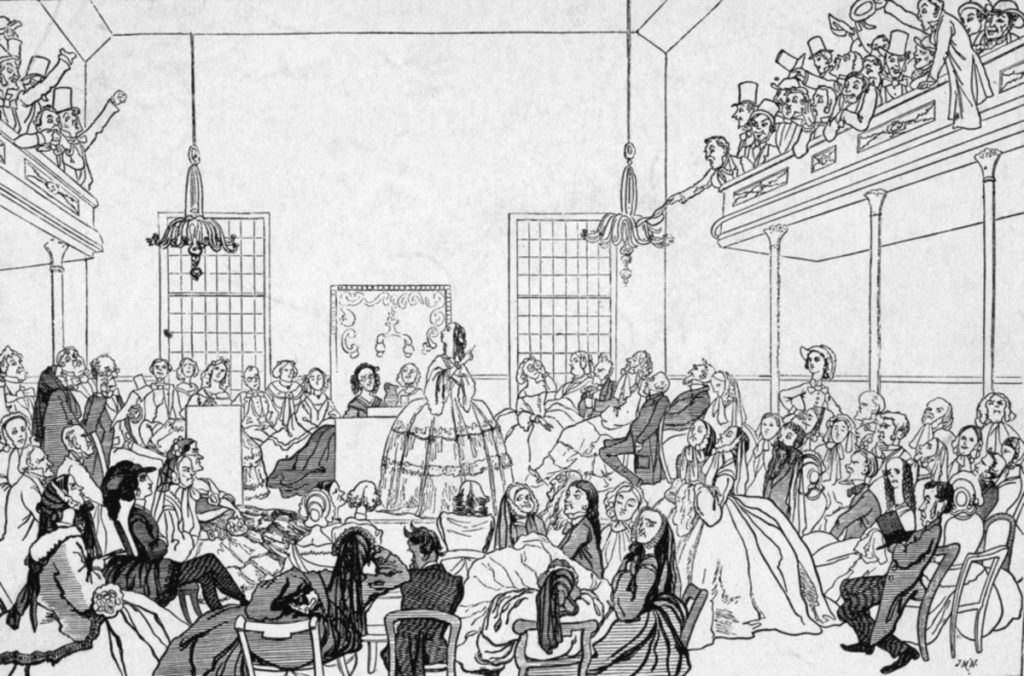 Unfortunately, the bus trip planned by AAUW NC to take members and friends on a women's history tour to Seneca Falls, NY with additional stops at women's history sites, has been cancelled since we did not get the required minimum number of travellers.
The information below will be kept available for those who might want to plan their own tours or who might restart the planning for a similar trip.
All the best for 2020, y'all!
This document has key information about the details of the trip. You will be asked to confirm that you have reviewed it during registration.
NC to Richmond to Seneca Falls
We'll leave Greensboro at 6 am.
On the way we'll stop in Richmond to tour Maggie Walker's home. Maggie Lena Walker (1864-1934), was an African American teacher and businesswoman. She was the first African American female bank president to charter a bank in the United States.
After lunch in Richmond, we'll continue on to Seneca Falls where we'll spend the night.
Seneca Falls
After breakfast at the hotel, our group will tour the Women's Rights National Historic Park and learn about the first women's rights convention:
Then we depart for Rochester, NY at 3:00 PM.
Rochester to Gettysburg to NC
Leave Rochester early to head south.
Stop in Gettysburg, PA, to tour the Jennie Wade House, a museum dedicated to Gettysburg civilian casualty Jennie Wade with exhibits on domestic wartime life.
Lunch in Gettysburg.
Arrive Greensboro approximately 10 pm.