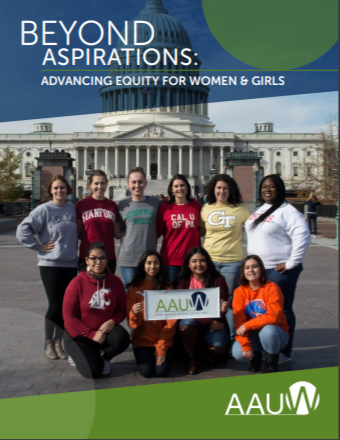 After an extensive effort of looking at where we've come from and where we can go, AAUW has released a new strategic plan.
---
If you don't have time to read the whole plan, please do review the foundational statements from which the details of the plan flow —
MISSION: To advance gender equity for women and girls through research, education, and advocacy.
VISION: Equity for all.
VALUES:
Nonpartisan.
Fact-based.
Integrity.
Inclusion and Intersectionality.
Inclusion at AAUW
In principle and in practice, AAUW values and seeks an inclusive membership, workforce, leadership team, and board of directors. There shall be no barriers to full participation in this organization on the basis of age, disability, ethnicity, gender, gender identity, geographical location, national origin, race, religious beliefs, sexual orientation, and socioeconomic status.
Education Is Foundational at AAUW
Since our founding, education has been the core focus at AAUW. Education improves lives and our understanding of the world and our ability to contribute to the greater good. It also helps support women as they develop skills and knowledge as a pathway to professional opportunities and economic security. This strategic plan takes an inclusive view of education — from preschool to postgraduate education, as well as traditional, vocational, lifelong learning, career development, and other forms of education — that help women thrive in today's society.