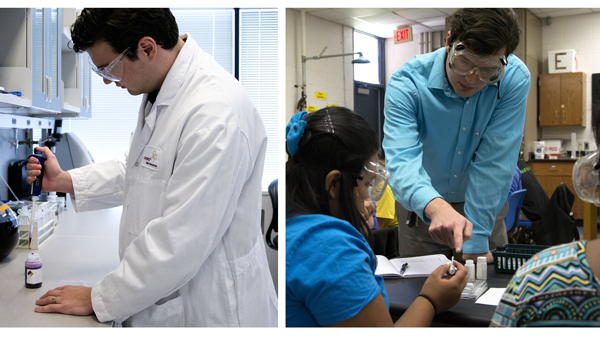 One part of the AAUW NC 2015 Annual Meeting will be to broaden the conversation between AAUW members and representatives of the Kenan Fellows program. Here is an introduction. To learn more plan to come to the Friday evening session on March 20 in Greensboro. AAUW members are encouraged to
Make sure their contacts in the schools are aware of the program for professional development
Watch for potential mentors in STEM fields to refer to the program
Engage other members in learning about programs like this that drive success in the public schools — perhaps by reaching out to local Kenan Fellows to speak to the branch
Introduction to Kenan Fellows Program
by Amneris Solano, Communications Manager, Kenan Fellows Program
The
Kenan
Fellows Program, established in 2000, is a K-12 STEM initiative of the
Kenan
Institute for Engineering, Technology & Science at NC State University. The program forges partnerships between K-12 schools, industry, research, and higher education to introduce students to the wonders of STEM.
What We Do
Kenan
Fellows partner with mentors in STEM fields to learn how their work can be made relevant to students. Mentors come from academic and business fields including scientific research, engineering, agriculture, biotechnology, health care, aviation, communications, technology, and more.
A core goal of the program is to develop teacher leaders who can drive innovation in their schools and districts. The five-week internship is the centerpiece of the yearlong program and is supported by 80 hours of professional development. Opportunities to meet with statewide leaders from industry, government, education, and business help Fellows gain experience in becoming effective advocates for education.
Who We Are
Today, an elite network of more than 300
Kenan
Fellows work to improve STEM education in North Carolina and beyond. The program is open to K-12 public and charter school teachers in North Carolina. Fellows are selected following a competitive application and interview process. A new cohort is announced each spring. Educators chosen as
Kenan
Fellows demonstrate proven leadership or leadership potential.
The fellowships are made possible through the support of corporate, education, and foundation partnerships, as well as federal grants from agencies such as the National Science Foundation. Learn more at
kenanfellows.org
.