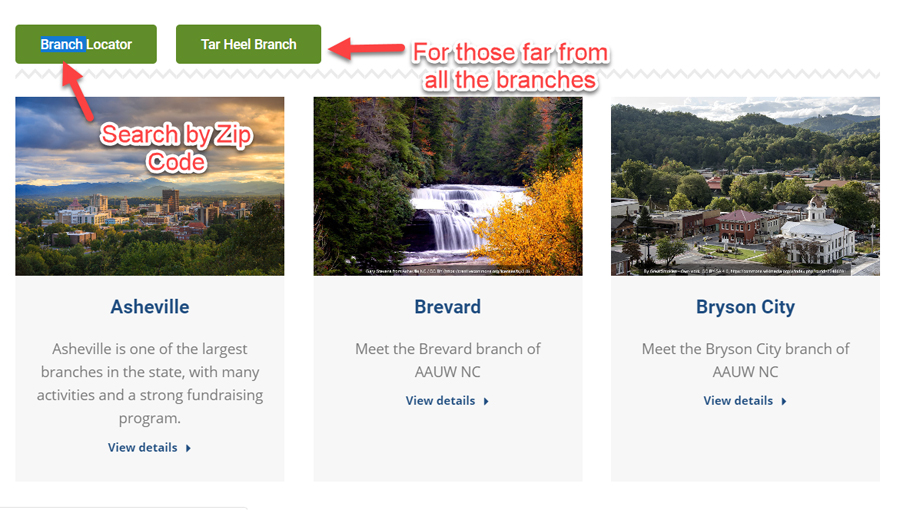 Yes, you have a website.
But how do you get people to visit?
(If your branch isn't "on the web", check out AAUW's offering of site-resources.net sites — and read on for a simple way to create a web beach-head.)
AAUW NC is pleased to announce that aauwnc.org now has a system for putting key information about the NC branches onto the web.
Check out the branch overview page from the Menu option "Branches" or this link.
The screenshot above shows a sample of a branch's snapshot info on the overview page. You can submit a different picture and a different paragraph.
When you click any "more details" link you'll see a page devoted to one branch. Again, the information there can be customized. Use the form below to submit changes for your branch.